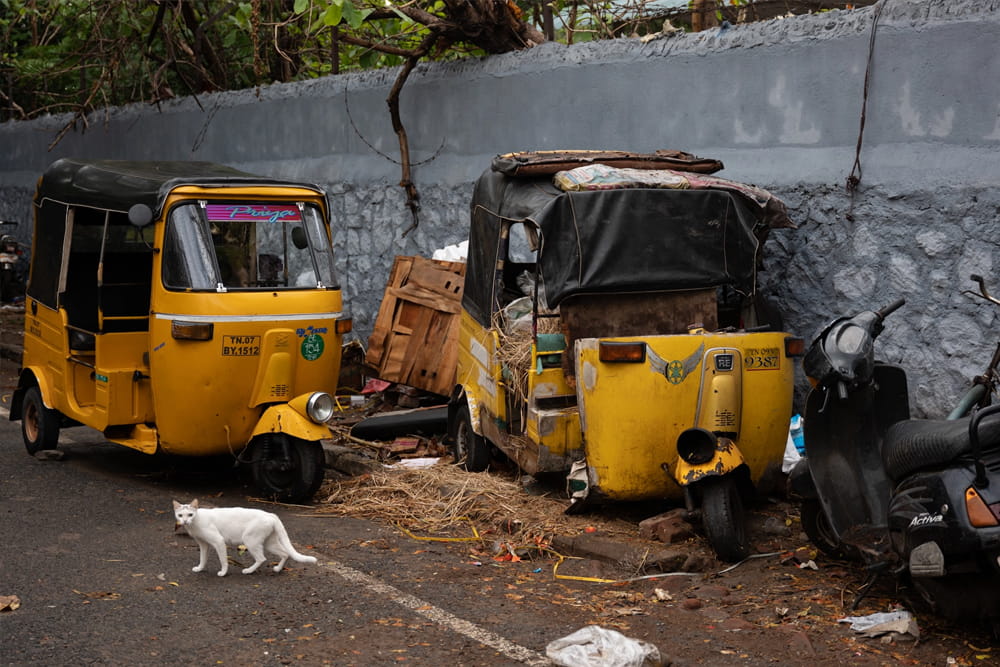 – by Prabhakaran,
A total of 6,926 two-wheelers, 215 autorickshaws, and 272 light motor vehicles were seized within the 24 hours of lockdown. The cases were registered between 6 am on 22nd June to 6 am on June 23rd. Due to the lockdown, the city police of Chennai have created multiple checkpoints across the city.
Even after a year police stations and nearby places are flooded with ceased vehicles and unclaimed.
The reason behind it is that most of the owners lost their jobs and are not able to provide the original documents and few moved to their native places. But whatever the reason I don't know who will claim these kinds of vehicles?
Especially when the large number of vehicles seized by police they keep them in nearby places and it choked the regular traffic movement and here I photographed my area police limits .luckily they have an unused place nearby my warehouse.
From day one, I noticed most of the bike parts like mirrors, batteries, horns, and tyers were missing.
Again after a month even engines, gearbox, and carburetor vanished. Now almost a year after I see most skeletons or frames.
Surely no owner will claim this debris and I am afraid that most of the bikers lost their jobs and were forced to back to their native places. Very sad that even today they are struggling to meet their daily needs.
Image credit – Prabhakaran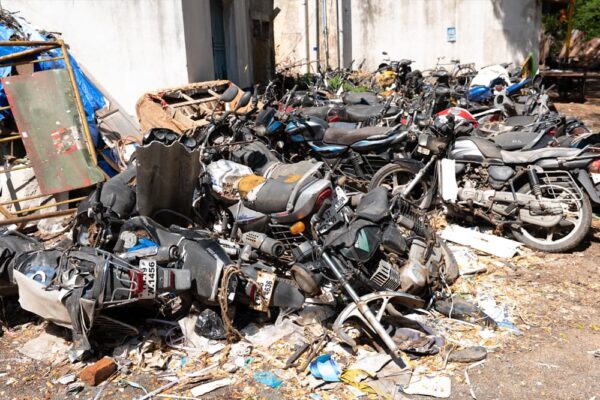 – by Prarthna Bisht The blessed and mystical lands of Ladakh lay the quest of a simple life, with the dawn of each new sunrise. After scourging through the daunting terrains of higher lands for ...
Read more