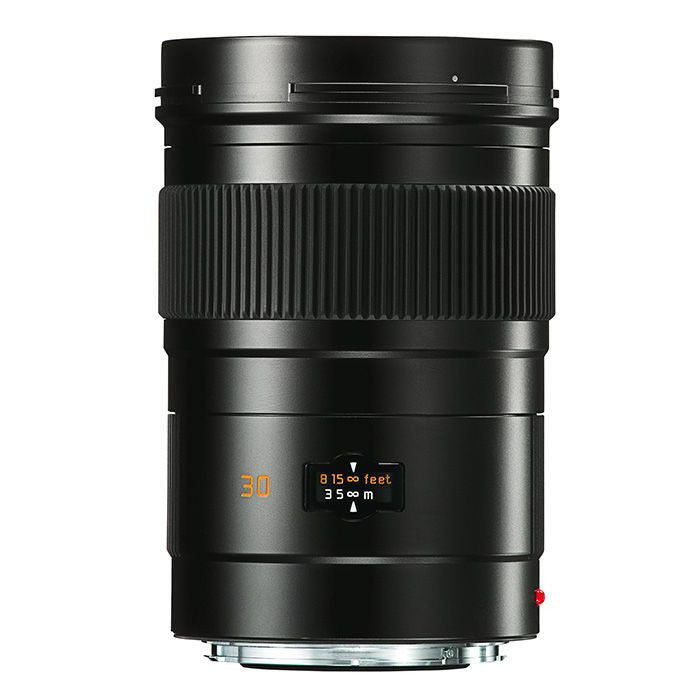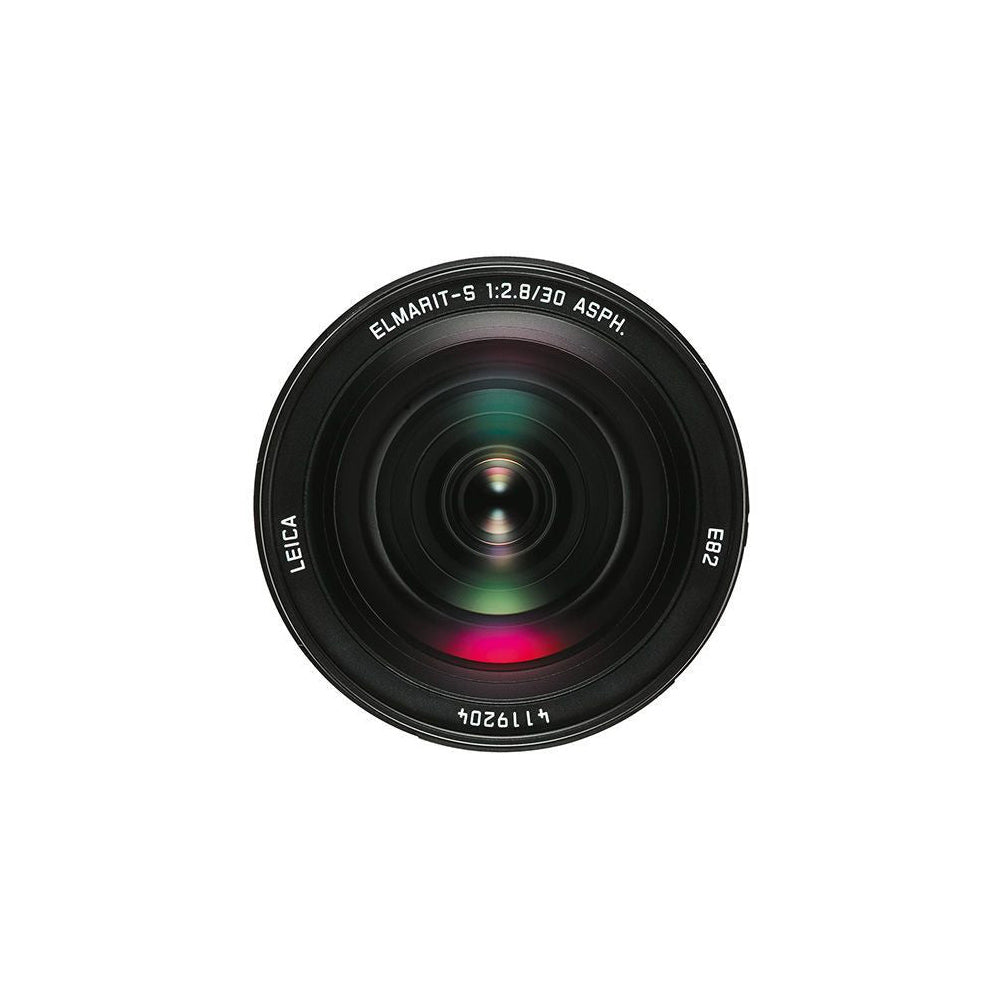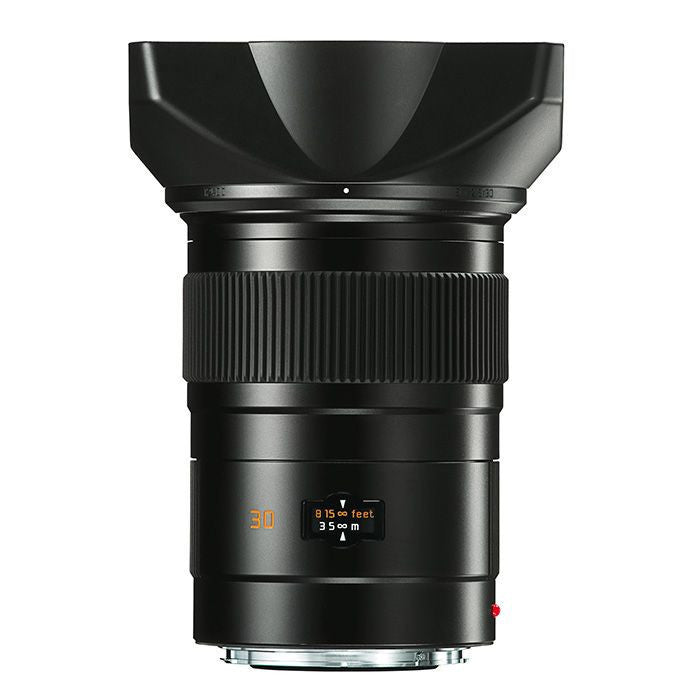 Leica Elmarit-S 30mm F/2.8 ASPH.
Sale price

Rs. 630,000.00
Regular price
(/)
SKU: 11073
---
Broaden Your Horizons

The Elmarit-S 30 mm f/2.8 ASPH. is equivalent, in 35 mm format, to a 24 mm super-wide-angle lens with a correspondingly expansive field of view. This, and its very fast initial aperture, makes it an ideal lens for exploring the enormous creative potentials of unusual perspectives and selective planes of focus.

When constructing super-wide lenses, immense effort must be invested to keep aberrations such as distortion or vignetting as low as possible. Five of the thirteen lenses arranged in nine groups have anomalous partial dispersion, and three of these are fluoride lenses with particularly low dispersion (colour scattering) characteristics for the correction of chromatic aberration. Two lenses are also elaborately manufactured with aspherical surfaces.

Rear-group focusing ensures consistently outstanding image performance throughout the entire focusing range and no change in the length of the lens when focusing. On top of this, its special construction provides effective protection against water droplets and dust.

Just like all other S-Lenses, the Elmarit-S 30 mm f/2.8 ASPH. is designed and constructed for maximum contrast rendition at maximum aperture, an attribute that can only be increased very slightly, and only in the extreme corners of images, by stopping down. For a lens with such a wide angle of view, its very low vignetting of only 1.5 stops and distortion of only 2.8 % (both at infinity) is negligible in practical use. Thanks to its superior imaging qualities, the creative potential offered by this super-wide-angle lens can be exploited to the full without compromise.
TECHNICAL DATA

Lens type : High-speed wide angle lens with 2 aspherical lens surfaces for outstanding reproduction on Leica S cameras

Compatible Camera : Leica S models

Image View : Approx. 84°, 74°, 53°(diagonal, horizontal, vertical), corresponding to approx. 24mm in 35mm format

Optical design : Number of lens elements and groups 13/9, 2 aspherical surfaces, position of entrance pupil 33,3mm (from 1st lens element)

Distance range : 0,5m to 8

Smallest object field : 330 mm x 495 mm

Scales : Combined scale meter/feet

Largest Reproduction ratio : approx.1 : 11

Aperture : Electronically controlled diaphragm, selection dial on camera, including half values

Filter Mount : Internal thread for E82 filter; filter mount does not rotate

Lens Hood : Lens hood (included), bayonet mount

Surface Finish : Black anodized

Dimensions : Length to bayonet mount approx.128/156mm (without/with lens hood)
largest diameter approx. 88/132mm (without/with lens hood)

Weight : approx. 1060g / 37.4 oz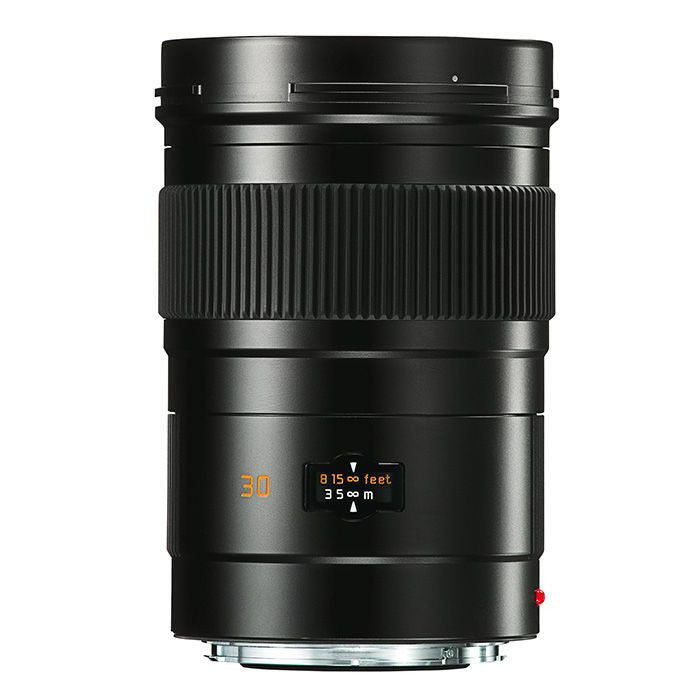 Leica Elmarit-S 30mm F/2.8 ASPH.
Sale price

Rs. 630,000.00
Regular price
Choose options