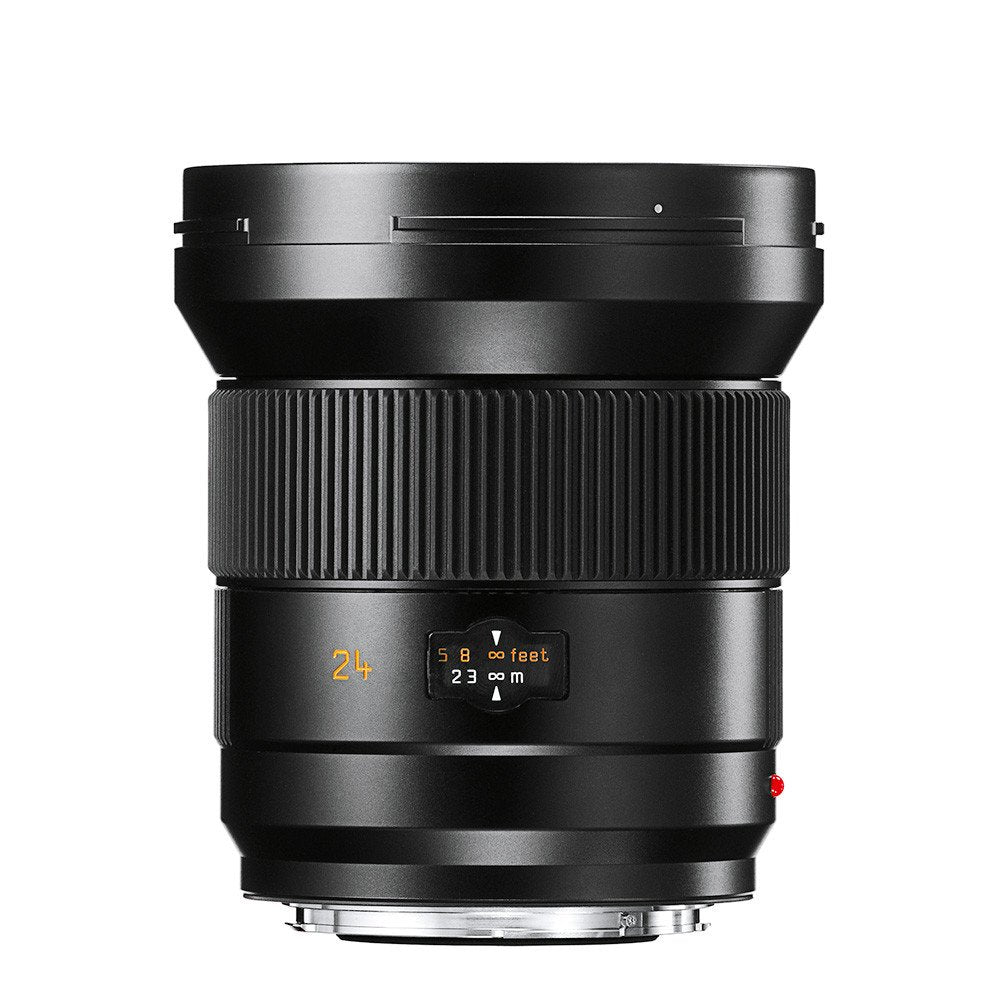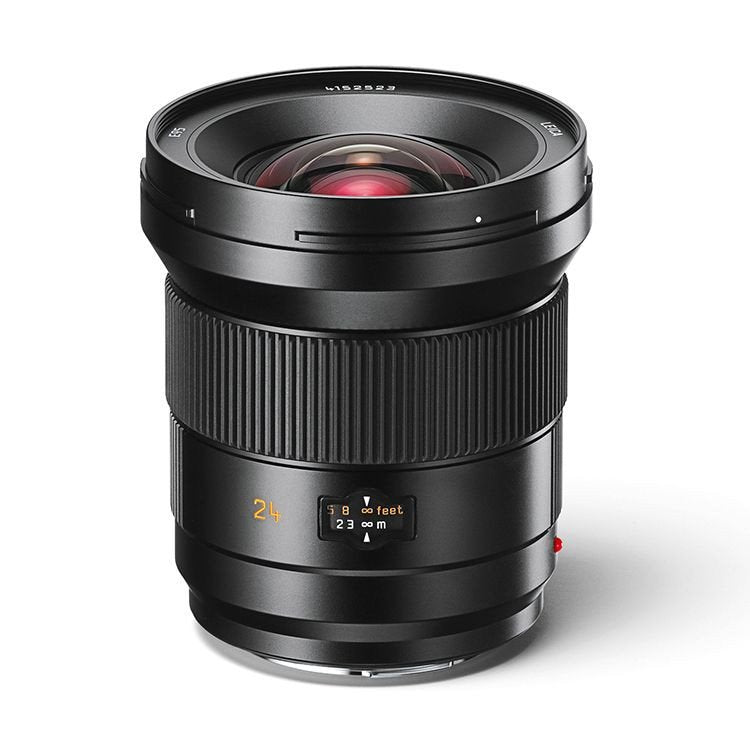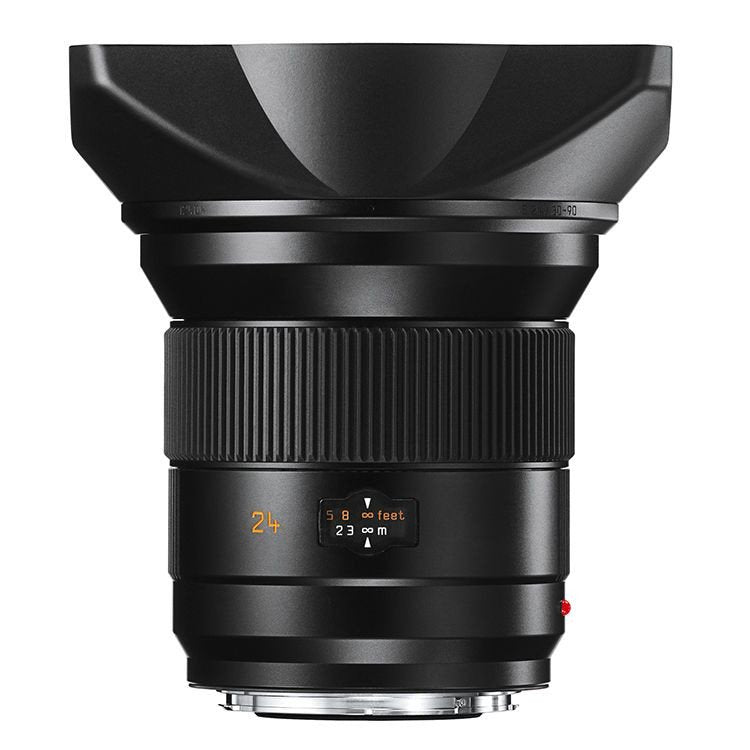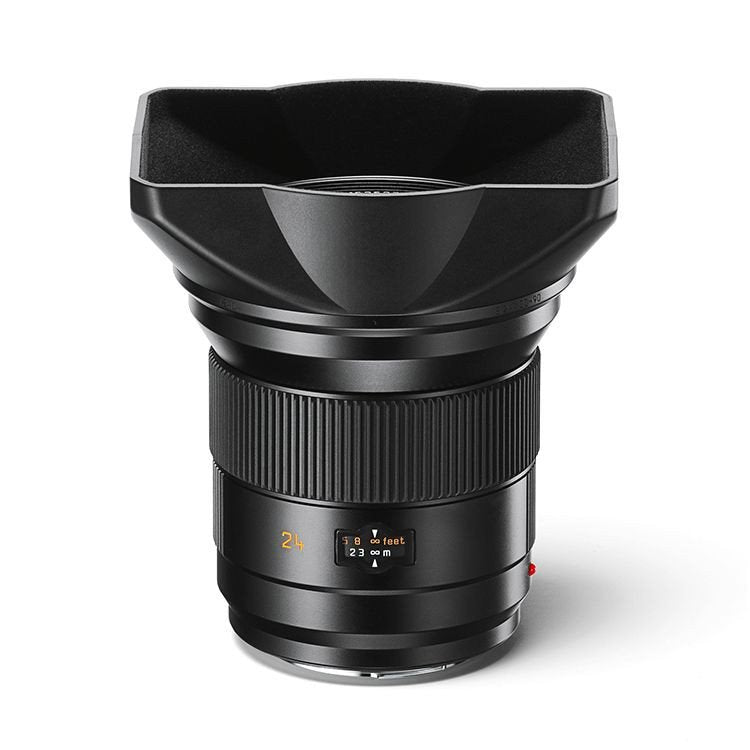 Leica Super-Elmar-S 24mm /f3.5 ASPH.
Sale price

Rs. 770,000.00
Regular price
(/)
SKU: 11054
---
Everything at a glance
The Leica Super-Elmar-S 24 mm f/3.5 ASPH. offers Leica S-Photographers a true super-wide-angle lens with an angle of view equivalent to that of a 19 mm in 35 mm photography. With a diagonal angle of view of 96.6°, it strongly emphasizes perspectives and opens up any number of creative opportunities in areas such as architectural, landscape or interior photography.
Of the 12 elements in ten groups, five are manufactured from glasses with anomalous partial dispersion, and of these, three are fluoride lenses for the correction of chromatic aberrations. Two aspherical lenses located directly behind the iris and the aspherical surface of the front lens minimize monochromatic aberrations. To ensure consistent performance at all distances, only the middle, three-element group is used for focusing, whereby one of its lenses moves independently as a floating element.
This extremely elaborate construction is reflected in an unusually high degree of correction. The Leica Super-Elmar-S 24 mm f/3.5 ASPH. has been optimized for maximum performance and shows very high resolution and contrast rendition from its initial aperture onward at all focusing distances.
Its extremely high imaging performance cannot be noticeably improved by stopping down. Particularly remarkable in view of its extreme angle of view and potential uses in architectural photography is that the Super-Elmar-S 24 mm f/3.5 ASPH. is almost completely free from distortion and therefore guarantees optimum results with an absolute minimum of post processing effort.
TECHNICAL DATA

Lens : Extremely fast super-wide-angle lens for Leica S Cameras, with 3 aspherical lens surfaces for outstanding imaging performance

Compatible cameras : All Leica S-Models

Angle of view : Approx. 96.6°, 86.5°, 63.9°(diagonal, horizontal, vertical), equivalent to approx. 19 mm focal length in 35 mm format


Optical Design:

Number of lenses / groups : 12 / 10, 3 aspherical surfaces

Position of entrance pupil at 30 / 90 mm : 83.4 mm / 3.3 inches

Focusing Working range : 0.4 m to infinity

Scales : Combined metre / feet graduation

Smallest object field : Approx. 349 mm x 533 mm

Largest reproduction ratio : 1 : 11.3

Aperture Setting / function : Electronically controlled iris, setting with the camera clickwheel control, half-stop setting possible

Smallest aperture value : 22

Bayonet : Leica S quick-change bayonet with contact strip for Leica S-Models

Filter mount / lens hood : Outer bayonet mount for lens hood (included), inner threaded mount for E95 filters, non-rotating filter mount

Finish : Black anodized

Overall length to bayonet flange : Approx. 112 mm / 4. 5 inches without lens hood (approx. 138 mm / 5.4 inches with lens hood attached)

Maximum diameter : Approx. 101 mm / 4 inches without lens hood (approx. 150 mm / 6 inches with lens hood)

Weight : Approx. 1110 g / 39 oz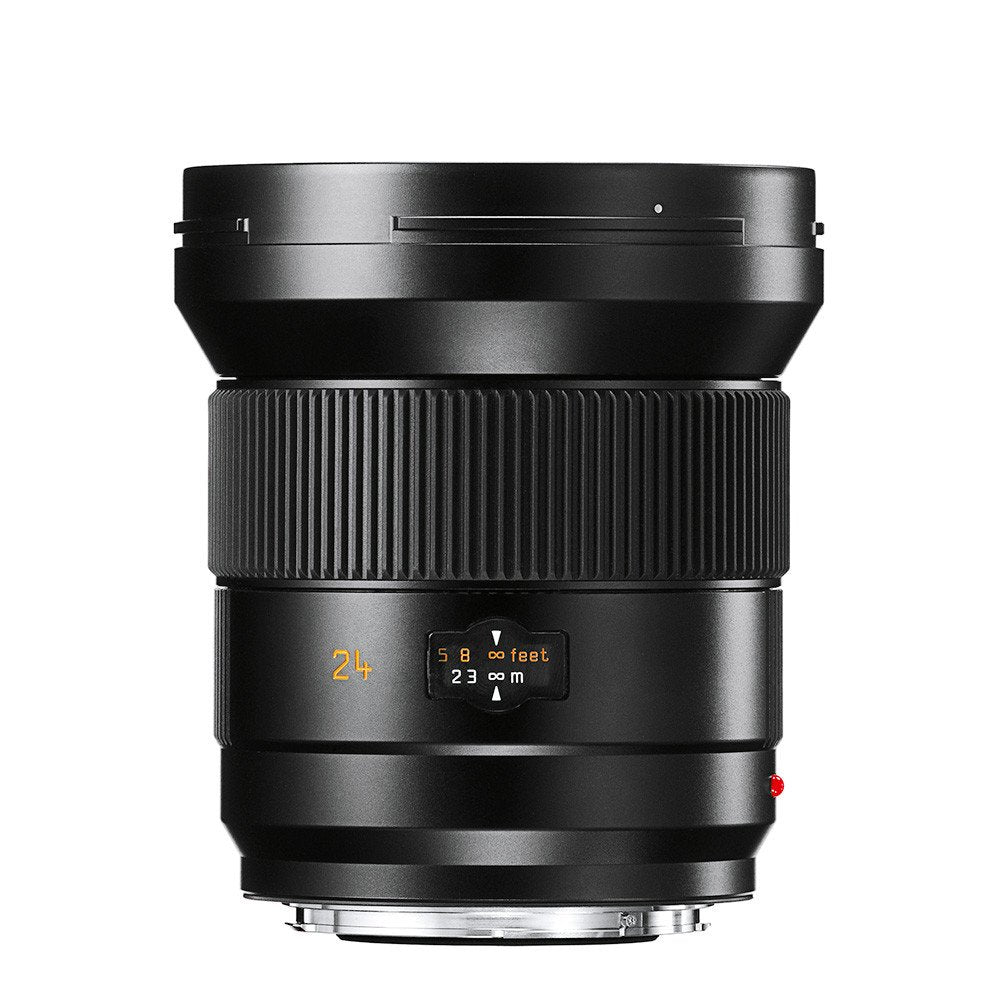 Leica Super-Elmar-S 24mm /f3.5 ASPH.
Sale price

Rs. 770,000.00
Regular price
Choose options