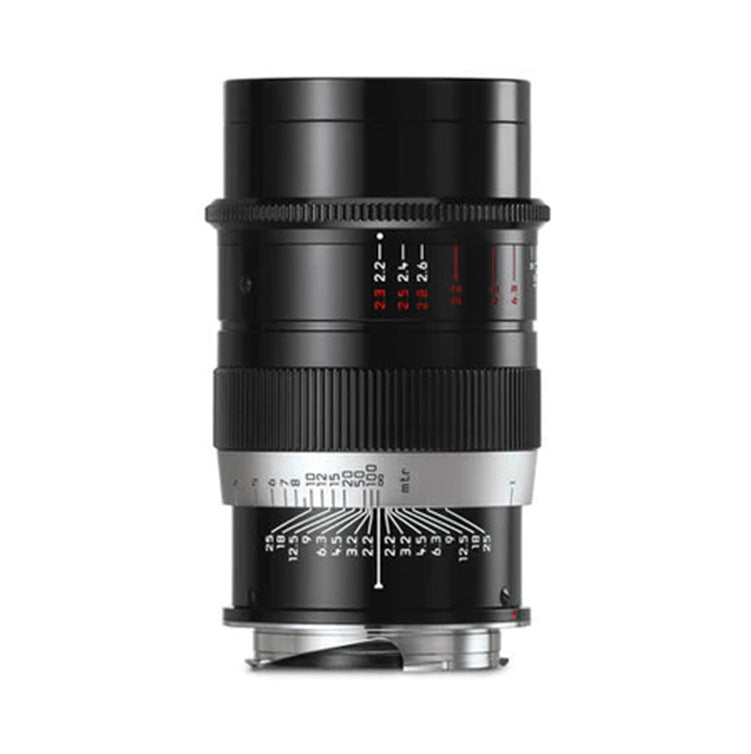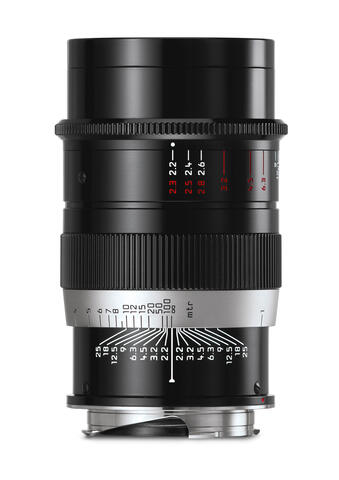 Leica Thambar-M 90 f/2.2
Sale price

Rs. 555,000.00
Regular price
(/)
SKU: 11697
---
Delivery Date : 3 - 4 weeks
Blinded by Beauty.
Following the re-issue of the Summaron-M 28 f/5.6, Leica are now further expanding their line of classic lenses with the Thambar-M 90 f/2.2. Once again, the exterior design has been carefully modified, while the optical calculations remain unchanged.
When the Thambar was originally released in 1935, Leica lenses were already renowned for their exceptionally sharp rendition. So it was all the more surprising when Leitz introduced a soft focus lens which – despite being named after the Greek term 'thambo', meaning 'blurred' – gave rise to images whose romantic aesthetics are not only unmatched by any other lens to this day, but also impossible to replicate in digital post-processing.
This makes the new Thambar an exciting counterpoint to Leica's other 90mm focal length lenses, and allows the modern-day photographer to experience the unique characteristics of this classic lens; or, as the Greek would say, 'me thambose me teen omorfia tis': to be blinded by beauty.
TECHNICAL DATA

Angles of view (diagonal, horizontal, vertical) : approx. 27°, 23°, 15° (for 35 mm: 24x36 mm)

Optical design : Number of lenses/groups 4/3 Position of entrance pupil 49.6 mm
(at infinity) (in the direction of light incidence behind the bayonet fitting contact area)

Focusing : Focusing range: 1 m to ∞ & Scale: Meter divisions & Smallest object field / Biggest scale: approx. 215x322 mm/1:9.0 (for 35 mm: 24x36 mm)

Aperture : No detent positions & 2.2 - 2.6 or 9 - 25 (values in red: for use with the associated center spot filter)/2.3 - 6.3 (values in white: for use without the associated center spot filter)

Bayonet fitting : Leica M quick-change bayonet with 6 bit lens identification bar code for digital M models & The 6 bit lens identification bar code (8) situated on the bayonet flange enables the digital Leica M models to identify the attached type of lens. This information is utilized by the camera to optimize exposure and image data.

Filter mount / lens hood : Internal thread for screw-on filter E49, center spot filter and push-on lens hood in the scope of delivery

Viewfinder : Camera viewfinder & The Leica M1 does not have a 90 mm bright-line frame

Finish : Black lacquered (Distance scale: silver)

Dimensions and weight : Length to bayonet flange (without/with lens hood): approx. 90/110 mm & Largest diameter (without lens hood); approx. 57 mm & Weight: approx. 500 g

Compatible cameras : All Leica M cameras & Use with the Leica M8 models is not recommended since the optical properties do not suit for smaller formats than 35 mm (24x36 mm)
& The Leica M1 does not have a 90 mm bright-line frame.


Scope of delivery

As with the original Thambar of 1935, the lens hood, filter surround and both lens caps are made of metal. The hood can be attached to the lens back-to-front during transport.

Felt linings inside the lens hood and front cap serve to protect the metal surfaces from scratches.

A hard leather case in vintage brown keeps the Thambar perfectly secure, whereby the center spot filter can be safely stored in the lid. The leather case, designed to closely resemble the original quiver sold more than eighty years ago, ensures excellent protection during transport.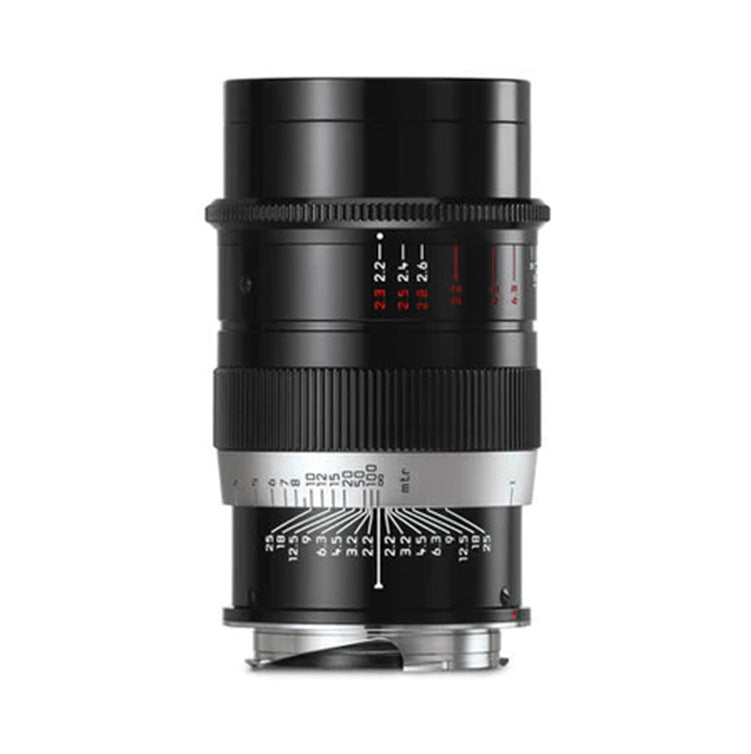 Leica Thambar-M 90 f/2.2
Sale price

Rs. 555,000.00
Regular price
Choose options