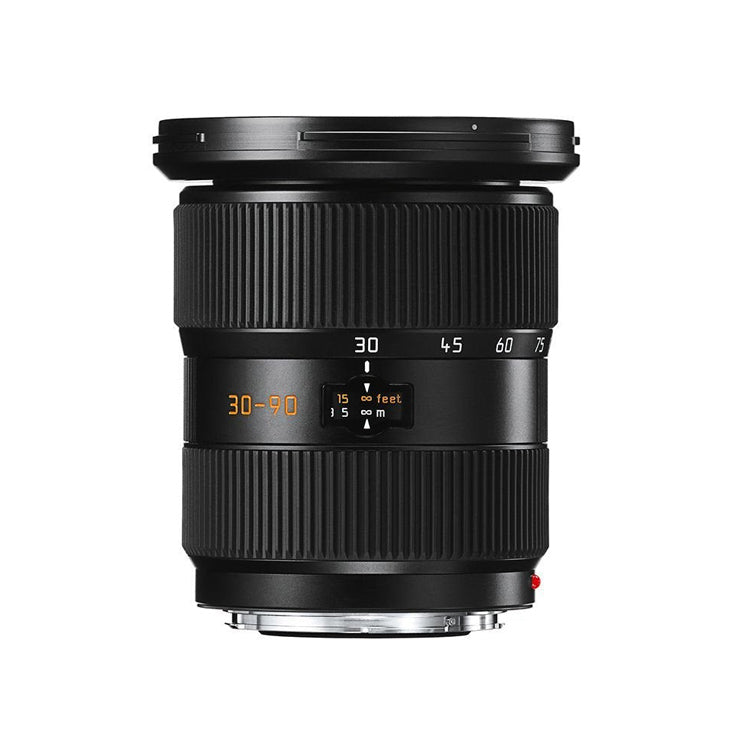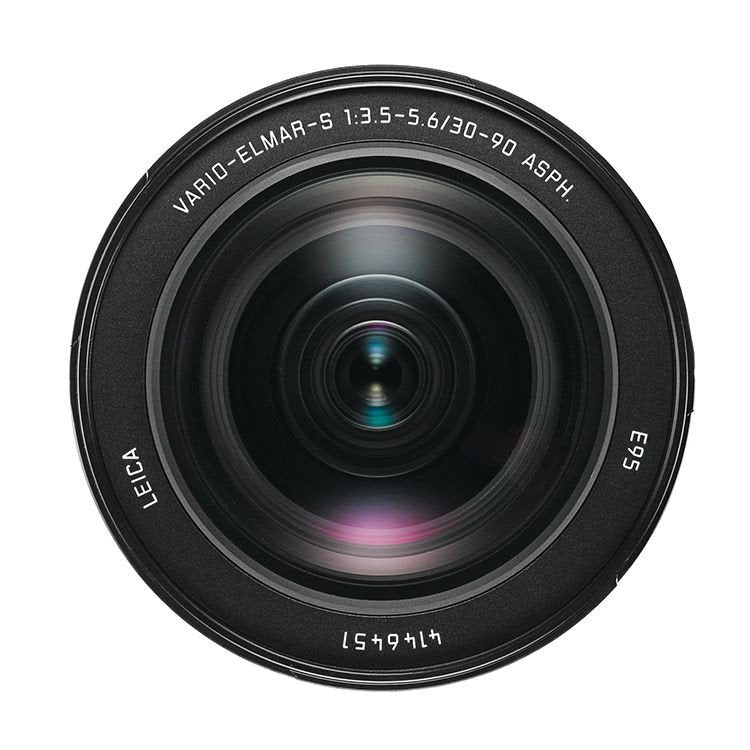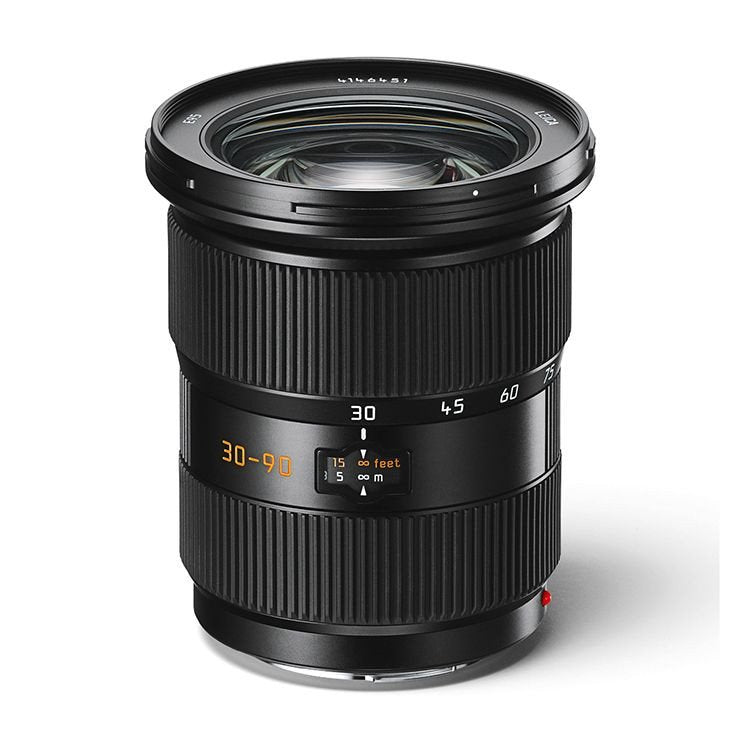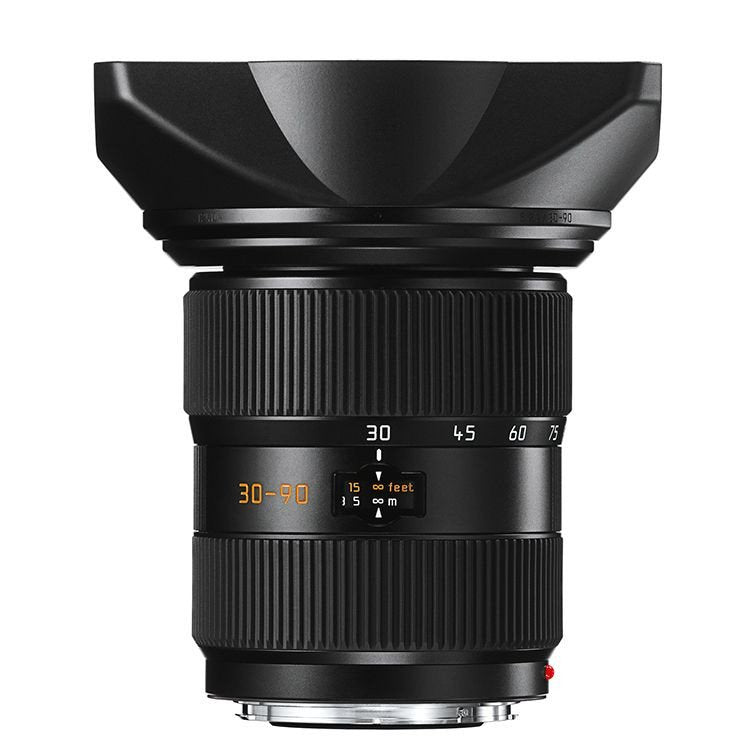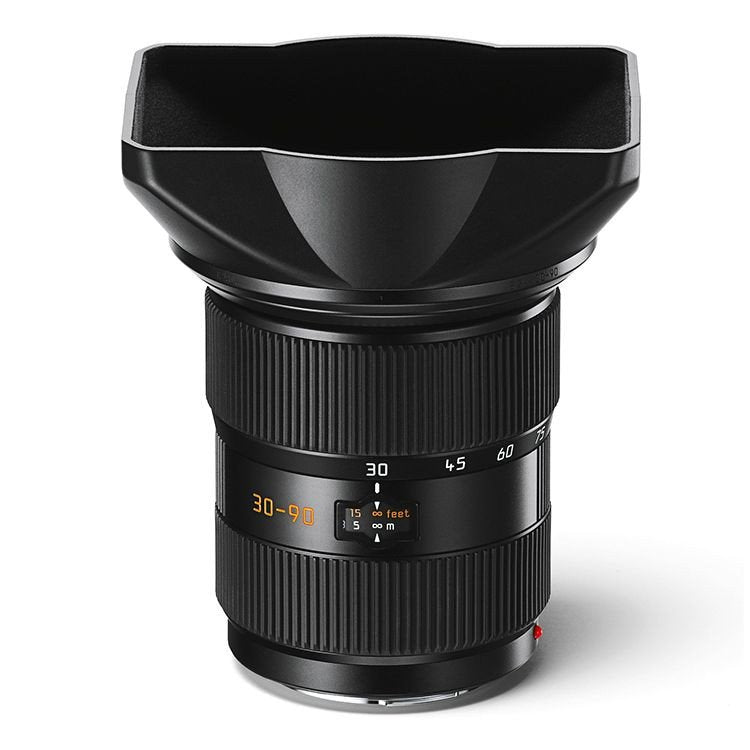 Leica Vario-Elmar-S 30-90mm /f3.5-5.6 ASPH.
Sale price

Rs. 920,000.00
Regular price
(/)
SKU: 11058
---
With the Leica Pro format of the S-System (30x45mm), this compact standard zoom lens corresponds to a 24-72mm lens in 35mm systems. It is the only 3-times zoom lens in the digital medium-format market.
The Leica Vario-Elmar-S 30-90mm f3.5-5.6 ASPH. combines a very versatile range of focal lengths, compact dimensions and low weight with excellent image quality over the entire focal length range, from infinity to close-up, at widest aperture and stopped down. Its performance makes the lens a full-fledged alternative to fixed focal-length lenses. The lens is primarily characterized by its compactness and light-weight; it boosting the photographer's flexibility, particularly in travel, fashion and photo journalism.
The Leica S-System lens uses a very sophisticated design: 14 lenses in four groups, including nine lenses with partial anomalous dispersion, three of which are fluoride lenses with particularly low dispersion for reducing chromatic aberrations. To minimize the monochromatic aberrations, the rear lens uses two aspherical surfaces; at the same time, an aspherical surface on the front lens element of the second group ensures close-up image quality, and contributes towards reducing of distortion. Sealed against dust and splash water guarantees outstanding durability and reliability. 
Like all Leica S-lenses, the Leica Super-Elmar-S 30-90mm f3.5-5.6 ASPH. guarantees perfect images without digital correction, thus allowing photographers to focus purely on a creative image composition.
TECHNICAL DATA

Lens : Extremely fast zoom lens for Leica S-Cameras, with an extended intermediate range of focal lengths and three aspherical lens surfaces for outstanding imaging performance

Compatible cameras : All Leica S-Models

Angle of view : At 30 mm: approx. 81.5°, 73.1°, 51°
At 90 mm: approx. 34°, 28.5°, 19.5° (diagonal, horizontal, vertical)

Optical Design: Number of lenses / groups : 14/11, 3 Aspherical surfaces

Position of entrance pupil at 30 / 90 mm : 39.6 / 91.3 mm

Focusing Working range : 0.65 m to infinity

Scales : Combined meter / feet graduation

Smallest object field : At 30 mm: approx. 514 mm x 771 mm
At 90 mm: approx. 194 mm x 291 mm

Largest reproduction ratio : At 30 mm: 1:17.1 At 90 mm: 1/6.5

Aperture Setting / function : Electronically controlled iris, setting with the camera click wheel control, half-stop setting possible

Smallest aperture value : 32

Bayonet : Leica S quick-change bayonet with contact strip for Leica S-Models

Filter mount / lens hood : Outer bayonet mount for lens hood (included), inner threaded mount for E95 filters, non-rotating filter mount

Finish : Black anodized

Overall length to bayonet flange : Approx. 114 mm / 4.5 inches (without lens hood)

(approx. 145 mm / 4.5 inches with lens hood)

Maximum diameter : Approx. 101 mm / 4 inches (without lens hood)
(approx. 150 mm / 5 inches with lens hood)

Weight : Approx. 1275 g / 45 oz without lens hood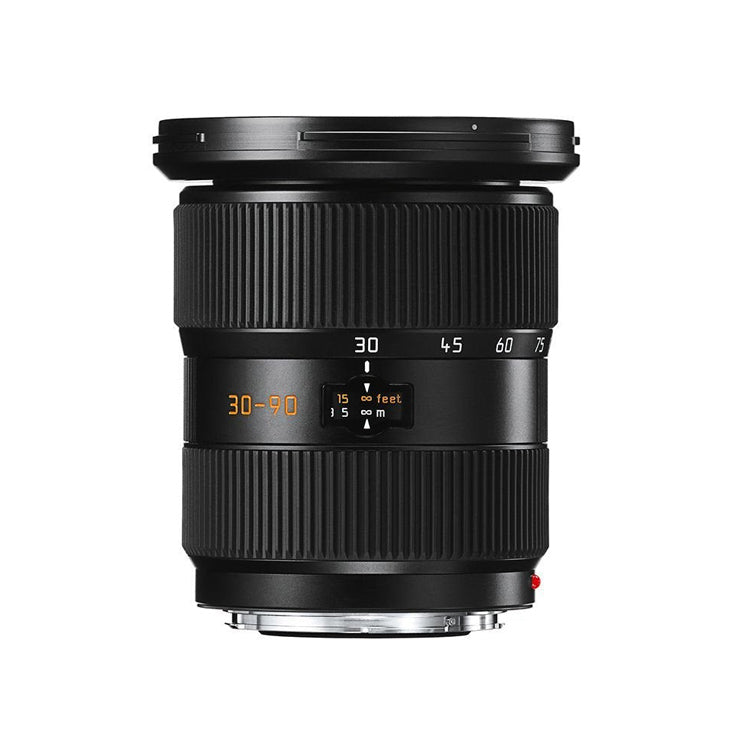 Leica Vario-Elmar-S 30-90mm /f3.5-5.6 ASPH.
Sale price

Rs. 920,000.00
Regular price
Choose options