Unlocking Your Photography Potential with the Latest Leica Q3 Camera
Welcome to the world of advanced photographic techniques, where we mix the artistry of capturing the perfect shot with the cutting-edge features of the latest Leica Q3 camera. In this blog article, we will look at a variety of advanced photography ideas and techniques that can help you take your photography to the next level, with the Leica Q3 as your ultimate companion.
Mastering Composition
Composition is essential for making visually appealing photographs. To add depth and interest to your images, experiment with the rule of thirds, leading lines, and framing. You may explore various angles and viewpoints with the Leica Q3's tiltable display, allowing you to create beautiful compositions that stand out from the crowd.
Playing with Depth of Field
Controlling depth of field is a strong technique for drawing attention to your subject and adding depth to your photographs. You can get stunning shallow depth of field effects with the Q3's Summilux 28 mm f/1.7 ASPH. lens, blurring the background and emphasizing your subject. Experiment with various apertures to produce the ideal depth of field.
Capturing Motion
Capturing motion adds excitement to your images, whether it's stopping a fast-moving subject or generating a sense of motion blur. The quick autofocus technology and exceptional operating speeds of the Leica Q3, together with intelligent subject recognition, ensure that you never miss a key moment. To achieve the required sensation of motion in your photographs, experiment with different shutter speeds and panning approaches.
Exploring Low-Light Photography
Mastering low-light photography brings up a world of creative possibilities. The Q3 being equipped with a large Full-frame sensor and triple-resolution technology, and an amazing ISO range of 50 to 100,000, you can photograph in low-light set-ups with confidence. Experiment with long exposures, light painting, and capturing distinctive nightscapes to create gorgeous photographs that inspire emotion and atmosphere.
Macro Photography
The macro mode and narrow focusing distance of 17 cm on the Leica Q3 let you to capture delicate details and explore the world of macro photography. Get close to your subjects, whether you're photographing the delicate petals of a flower or the textures of everyday objects. To excel at macro photography, pay attention to lighting, utilize a tripod for stability, and experiment with different compositions.
Harnessing the Power of Leica FOTOS App
The Leica Q3 works in tandem with the Leica FOTOS app to improve your creative productivity. Use the app to wirelessly transmit your photographs, allowing for quick and easy sharing and editing while on the go. Use the app's remote camera control capability to experiment with different shooting viewpoints and angles, broadening your creative possibilities even more.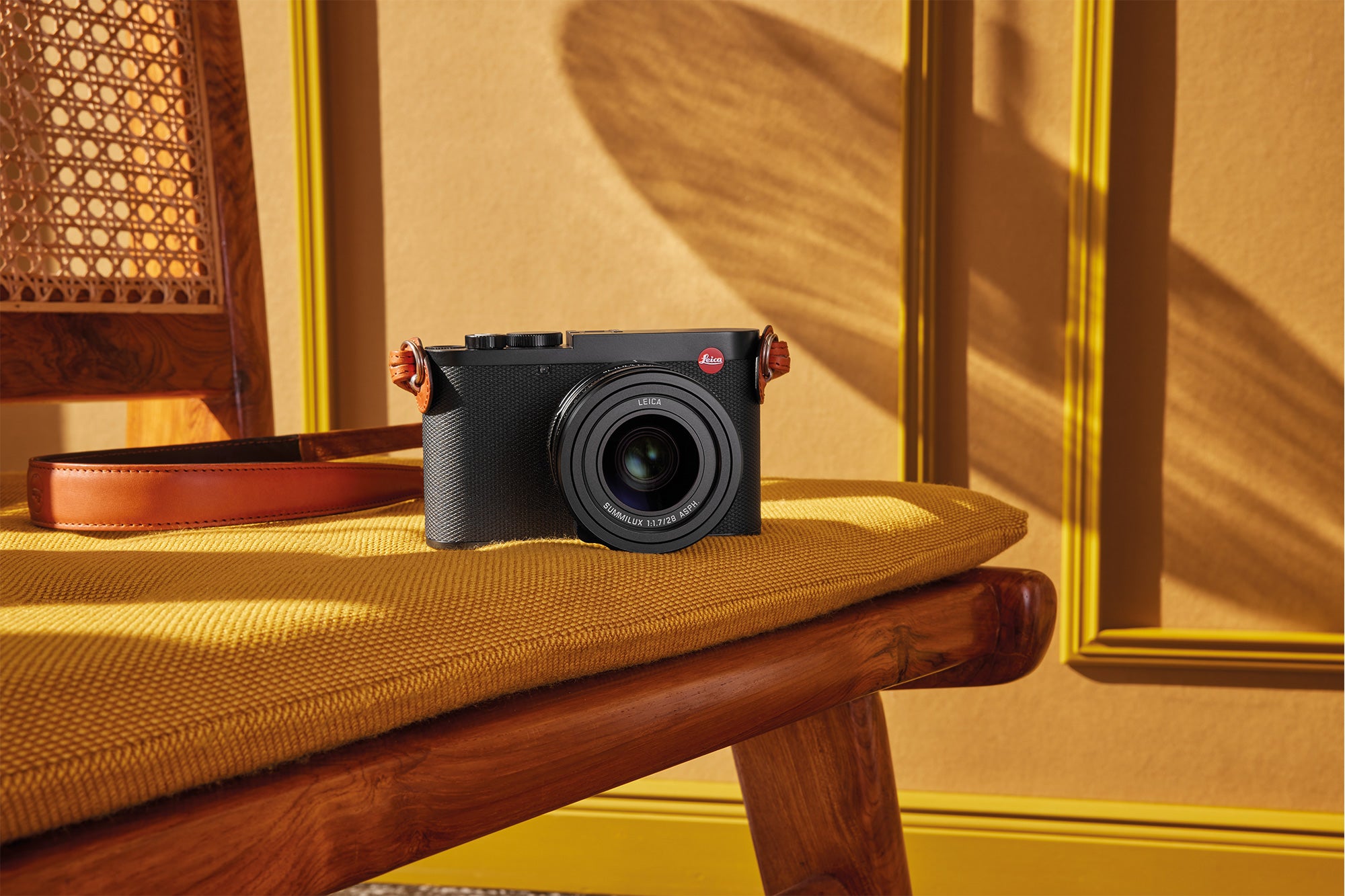 LEICA Q3 – Unique. Just like you.
Leica is yet again pushing the boundaries of ingenuity with the Leica Q3, a camera that stands out from its contemporaries by seamlessly integrating high-level connectivity and communication withou...
Read more